Opinion
The Entire Democrat Party & Mainstream Media Are Doing Their Damnedest To Start A Race War And Destroy America
There might be some who would disagree with the title of this article, but I assure you, it is quite true. All one has to do, is turn-on their television set and watch almost every single major news network and you'll see for yourself, every single news network (with the exception of Fox News) will be promoting some hate piece about what a terrible and racist country the United States of America is.
And it doesn't end there, almost every single major sports franchise in the country has also caved to the race mob and has thrown in their support of the Marxist-hate group #BlackLivesMatter. And just so you don't think I've forgotten about the Democrat Party, OR, Hollywood, they too, are spreading not only hatred, but flat-out lies about our history. Most of us have watched in horror as most of our major cities across America have been burned, looted and our cherished monuments have all been torn-down by these racist, hateful communist groups.
Trending: This Is The DEADLIEST Bullet Ever Invented
While the Marxist hate group "BlackLivesMatter" scream and protest about "justice" for George Floyd and Rayshard Brooks (both of whom were career criminals by the way), a record number of black on black shootings happened during the last 72 hours. Oh, you say I don't know what I'm talking about…then play the video below:
take our poll - story continues below
Completing this poll grants you access to Great American Outdoors updates free of charge. You may opt out at anytime. You also agree to this site's Privacy Policy and Terms of Use.
Poor little 8-year-old Secoriea Turner (pictured below) was shot and killed last weekend by armed protesters who were blocking the road – you know, against "injustice." Not cops…"Protesters".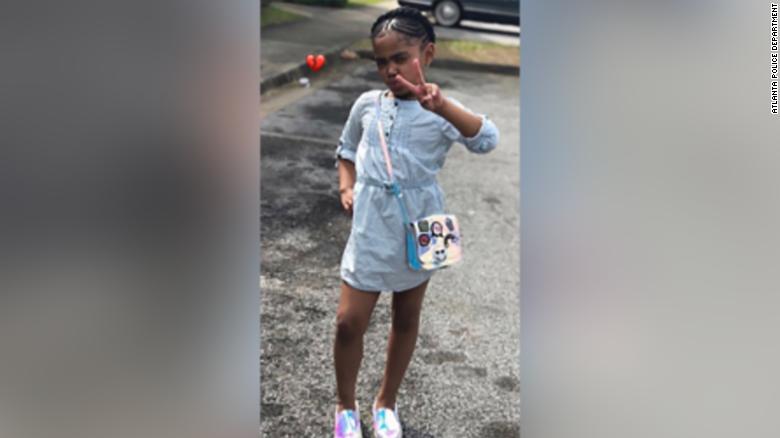 And now an 8-year-old girl is dead…and Black Lives Matter is nowhere to be found…what a shocker. But what can one expect of a Marxist hate group that wants to destroy the "patriarchy" of the nuclear family,they could care less about the bodies of dead black children, all they care about is destroying the United States of America and bringing down President Donald Trump…and if a few dozen innocent black children are "accidentally " murdered and it helps accomplish their goals…then so be it. To me, NOTHING is more vile than that.
The Mainstream media and the entire DNC are also to blame for all of this,  never one to let a "good crisis go to waste', they too have a stake in all of this insanity and that is…POLITICAL POWER. They think that if they fan the flames of racial hatred hard enough, they can gain political power in the upcoming election and the entire mainstream media is more than happy to be their mouthpiece. And what is really scary, is that there are even some Republican politicians who have bowed to the mob.
In my opinion, anyone who believes anything the mainstream media spews-out on a nightly basis is a fool…and anyone who would willingly vote for a Democrat…ANY democrat at this point in time is a traitor to their country. If you are one of those aforementioned  and you hate this country so much, that you would condone destroying our treasured statues, or monuments and if you truly believe that the United States of America is such a terrible and racist place, then feel free to leave and never come back…because YOU are the problem.
But be warned, if you and your kind make war on this great nation, 'we the people' will crush you and wipe you off of the face of this earth and we won't lose a minutes sleep over it.
GET MORE STORIES LIKE THIS
IN YOUR INBOX!
Sign up for our daily email and get the stories everyone is talking about.