Big Game
An Awesome African Big Game Buffalo Hunt Using A 500 Nitro Express Double Rifle
If there's one toy I don't have in my collection, it's a JOHN RIGBY & CO. BIG GAME RIFLE in .500 Nitro Express. But, if you are looking for a stopping double-rifle cartridge, one with a track-record that stretches back to the nineteenth century, then the .500 Nitro Express may be for you.!!
This is a cartridge that has been described as "A real killer on practically anything" and it has been a favored choice amongst both professional hunters and sportsmen for well over a century.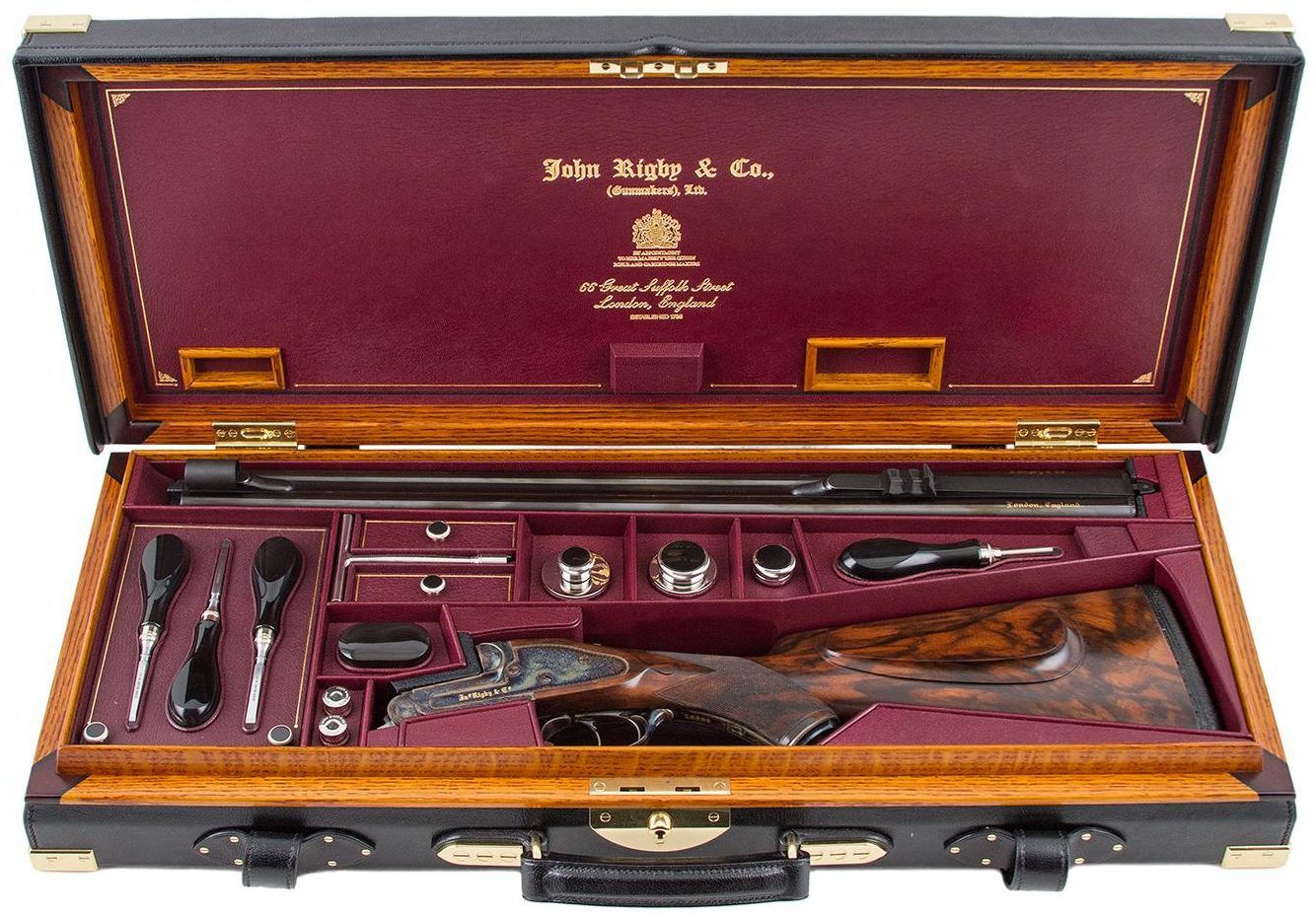 The .500 Nitro Express has a lineage that dates back to its black powder ancestor, the .500 Black Powder Express, which appeared sometime during the 1860's. The .500 Black Powder Express fired a 440 grain bullet at a respectable 1500fps producing 2198 ft/lb energy. With Alfred Nobel's invention of smokeless propellants the British created their own version called Cordite in 1889, and it didn't take them long to create the next version of the .500, the .500 Nitro for Black Powder, in the 1890's.
The intention of the .500 Nitro for Black Powder was that it operated at the low pressures necessary to allow its safe use in the existing black powder rifles. Using Cordite it was not only possible to do this but also to improve on the performance of the .500 Black Powder Express. The .500 Nitro for Black Powder drove a 440 grain bullet at 1,900fps producing 3,258 ft/lb energy. Both these cartridges were good for boar, deer and antelope species but were not intended for dangerous game. At that time the preferred elephant cartridge was the black powder 8 bore, although a few intrepid souls used a 4 bore.
The potential for the large and gently tapered case of the .500 as a pure-bred nitro cartridge for dangerous game was seized upon quickly in the 1890's and the new .500 Nitro Express made its debut running at nitro propellant pressures and driving a 570 grain jacketed bullet at 2,150fps producing 5,850 ft/lb energy. This was to quickly prove itself on the game fields of Africa and Asia where its advantages over such behemoths as the 8 bore black powder elephant rifles became apparent. Those advantages were its ability to be used in much lighter rifles, typically around 11lb in weight, and the jacketed bullet's ability to penetrate and deliver dangerous game stopping power where it did the most good.
To answer the question as to why I don't have one of these rifles, is because I don't have an extra $20,000.00 lying around to purchase one.
H/T – revivaler.com
GET MORE STORIES LIKE THIS
IN YOUR INBOX!
Sign up for our daily email and get the stories everyone is talking about.